It's time to move on from paper business cards. Discover 25 alternative business card options that can bring your networking into the modern era.
It's time to bring your networking out of the 15th century and into the 21st.
And when we say the 15th century, we mean it. The practice of exchanging business cards dates all the way back to the 1400s.
The problem is that business cards as we know them, no longer match the needs of modern, ambitious businesses.
Companies today must be more sustainable, cost-effective, efficient, and bold if they're going to outcompete others in their industry.
That's not to say you should abandon business cards completely—they're a reliable way to exchange contact information and establish brand authority.
What you need to do is find the perfect alternative. The good news is that there are plenty of options.
Whatever the right choice is for your networking needs, this list of 25 business card alternatives has you covered.
Our top 3 business card alternatives
If you're anything like us, your first priority in finding a business card alternative is to make it more sustainable and efficient—something you won't run out of and can quickly update as details change.
For that reason, our top 3 business card alternatives are all digital, at least in part.
They are:
QR code business cards
Digital business cards for your digital wallet
NFC business cards
Let's dive into the specifics.
1. QR code business cards
QR code business cards are business cards that use a QR code to host and share contact information. They can be digital or physical. If digital, they're probably hosted in an app on your phone. If physical, they can be printed onto hundreds of paper cards or onto a single, sturdier card you keep.
The QR code directs users to a URL that holds the person's information such as their name, phone number, location, email, website, and social media handles.
You can create your own QR code with an online generator or you can use a business provider that generates the QR code for you.
QR code generators:
Bitley's QR Code Generator
Wix's QR Code Generator
Business card providers with QR codes:
Haystack
HiHello
Doorway (ours is a little different though—find out more under alternative option #2)
One of the benefits of having a QR code card is that you can update the card's information online. But not all QR codes are created equal. Most come with security issues that can put a business's information at risk.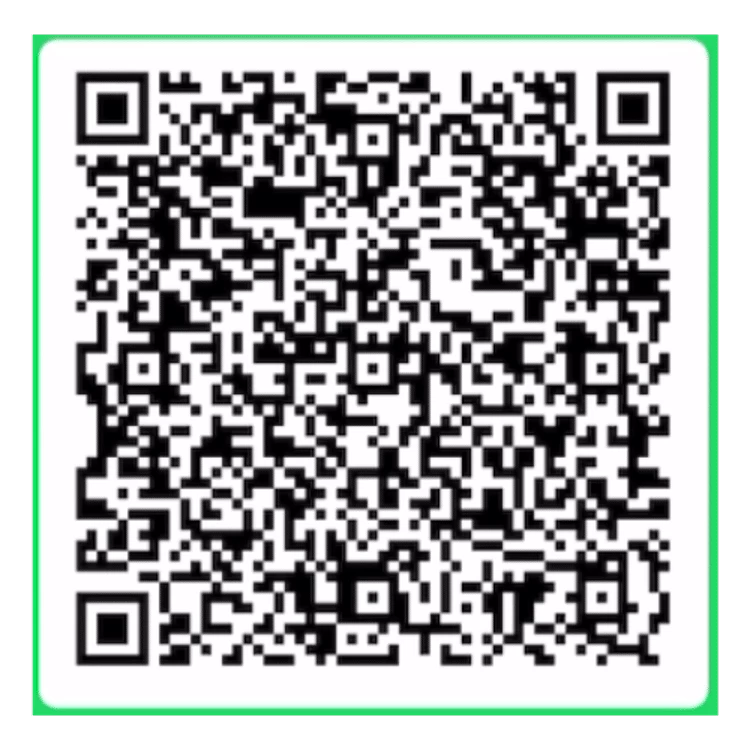 Pros:
Customizable card design
Automated creation in bulk, from spreadsheets
Editable after publishing
Some can track engagement, using metrics like the number of scans, number of unique users, location, etc.
Cons:
Confusing, if your target audience is not tech-savvy
Doesn't save your information immediately and details can get lost
Softcoded QR codes come with security issues
Cost per card:
The cost of a QR code business card is dependent on your provider. Generators are usually free but difficult to manage for multiple employees and then you need to account for printing costs.
Digital QR code providers vary. Let's look at Haystack as an example:
Haystack costs about $4.95 per month for teams with each card charged on top of that at $27.50 per year.
Delivery time:
For the digital cards, you can have your card as soon as you design, customize and download it. For physical cards, delivery can take up to 2 weeks.
2. Digital business cards for your Digital Wallet (Doorway.io)
Think of all the convenience a QR code digital business card gives you—then add great security features and the ability to host it in your phone's Digital Wallet for easy access.
That's Doorway in a nutshell. Unlike with other digital cards, when someone scans your Doorway card, their phone instantly creates a 'new contact' in their phone and stores your information. It's the fastest and most efficient transfer of contact details out there.
This card is ideal for B2B companies who want to protect their and their employees' data while expanding their reach and winning more deals.
The platform can integrate into your HR systems, making it effortless to add new cardholders or deactivate those that have left your organization. You can also upload CSV files for the bulk creation of cards.
You'll never need to order or replace 1000s of expensive business cards again.
Pros:
No internet required
Connected to your Apple Pay or Google Pay
Customizable card design
Environmentally friendly
Fortified security (with SOC 2 compliance)
Shareable to unlimited contacts
Integrates into HR software for automated management
Cons:
Individual users may find it lacking in interactive functionality since it was primarily built for corporate use
You must carry your phone
Cost per card:
Doorway offers the first month free with all paid plans.
Plans fall into four tiers:
Starter Plan: $20 per month (for 20 cards)
Professional Plan: $150 per month (for 20+ cards)
Business Plan: $250 per month (for 150+ cards)
Enterprise Plan: Talk to the company for a quote
Delivery time:
Delivery of your cards takes minutes. Employees receive a link via email that tells them to download their card to their Digital Wallet. From there you can manage and update cards automatically via the HR software integrations available.
Check us out here: https://www.doorway.io/.
3. NFC business cards (V1CE)
Want the capabilities of a digital card in a physical one, without the need to print 1000s for each employee?
Introducing V1CE NFC (near-field communication) business cards.
V1CE business cards look and feel like credit cards. They fit easily into your wallet or your back pocket and rather than hand them out, you place the card near someone's phone. This triggers the phone to open up a URL that hosts your professional details.
Each employee needs a card and each card requires an internet connection to work. They're not the most sustainable option but they can be a good option for businesses that want physical cards without wreaking havoc on the environment.
Pros:
Choice of card material: bamboo, metal, or plastic
Customizable card design, with available templates
Environmental friendly
Bulk creation for businesses
Tap and share functionality
One card for your entire organization that's editable online
Cons:
Not a cost-effective or sustainable solution
Physical cards have the potential to get lost
Cost per card:
You can get one V1CE card for $50. While they are expensive, you can secure discounts by ordering in bulk.
Delivery time:
Once you're done designing your V1CE card, it can take anywhere from 1-10 days to receive it.
Check them out here: https://v1ce.co/.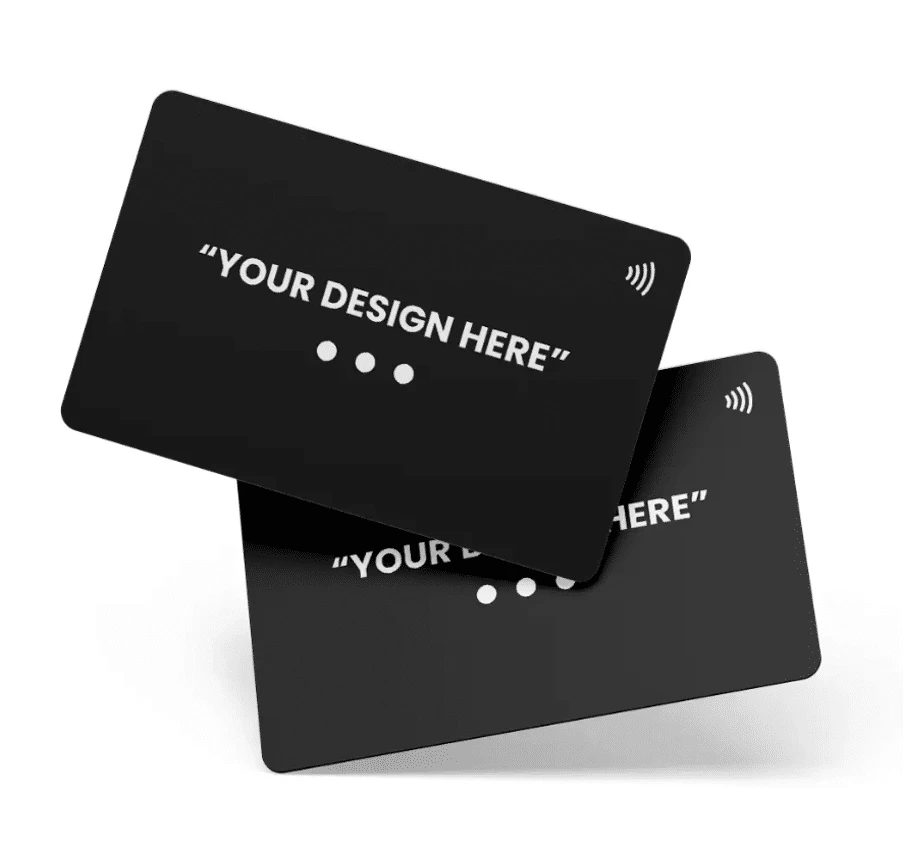 What's wrong with traditional business cards anyway?
The paper business card has served us well for centuries. But as we focus more and more on reducing our carbon footprint and look toward sustainable alternatives to paper, the business card is one of the easier swaps we can make.
They're also not cost-effective. At a networking event or conference, you might hand out 100s of cards in a single day. Those all need to be replaced so that you can continue to network in the future.
The Paper Business Card
Pros:
Easy to share
Helps establish a personal connection
Expands brand awareness
Cons:
Bad for the environment (paper needs to be produced from trees)
Easy to lose and difficult to store
Have to replace all of them if a mistake is made or details change
Not reusable and difficult to recycle
Need professionals for a stand-out design
Expensive to order
Cost per card:
On average, a single business card costs $0.27. Imagine you're a business of 400 people ordering 500 cards per person to start. That order costs up to $54,000.
Delivery times:
Depending on order size, it can take you 2 days to 4 weeks of time from order to in-hand delivery.
Top Creative Alternatives to Business Cards (Options 4-25)
While our first three business card alternatives focused on digital options, the other 22 will explore business card alternatives that help you stand out from the crowd.
These are great for brand awareness but are often less effective at sharing employee contact details.
4. Edible business cards
This business card alternative helps you make a bold statement, especially if you're in the food industry or can use food to play on your company name.
With edible ink, you can print business information onto cookies, pasta, bacon, and more. We just hope that your new contact remembers to make note of your contact details before eating them.
Here are two examples:
Pasta Boy Peter made business cards out of their lasagna noodles, by laser-etching their brand name and contact information, to promote their Italian cooking classes, while the Manly Man Company did the same on card-sized pieces of beef jerky,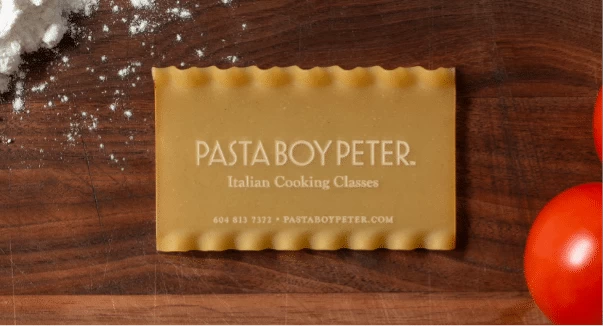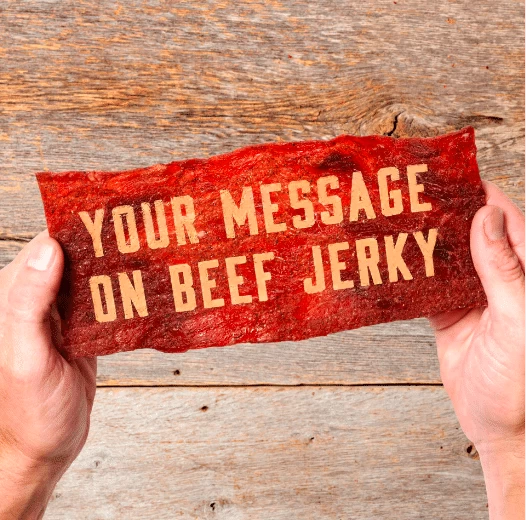 Pros:
A delicious way to make a lasting impression
Environmentally friendly
Cons:
Expensive (meat cards are priced at $23.99 per card)
The material falls apart quickly
Not great for individual use
Needs to be replaced regularly
5. Bottle opener business cards
Business cards that double as bottle openers are both memorable and useful. Unlike edible cards, they can be used time and time again. This prolongs your brand campaign and allows recipients to revisit your contact information at any point.
Companies like My Metal Business Card sell customized metal bottle opener cards with a sleek finish.
Pros:
Ships worldwide and promises delivery in less than 5 days in the US
Eco-friendly and multi-purpose
Makes a memorable statement for your brand
Cons:
Expensive (they are sold in packs, and the lowest package starts at $480+ for 125 cards)
6. Balloon business cards
This alternative definitely isn't for everyone and it loses points for its negative impact on the environment but party and decor brands could get creative with them.
This doesn't work for companies that need multiple employees to share contact information because you would need to create balloons for everyone, but it can be a branding exercise that directs people to your store or website.
Pros:
Easy way to grab the attention of multiple people at once
Multi-purpose
Cons:
The information printed is not visible when the balloon is deflated
Not eco-friendly
7. Keychain business cards
You could give each employee a branded keychain with a QR code printed on it or NFC technology inside. The other option is to turn it into a mass branding exercise and hand out keychains with general company information rather than employee details.
Companies like Popl make customized keychain digital business cards.
Pros:
QR code inclusion can enable you to include a large amount of information than what would originally fit on a traditional business card
Environment-friendly and multi-purpose
Cons:
Expensive (1 keychain business card from Popl costs $20.71
Could be lost or broken
8. Stamp business cards
With a stamp business card, you can literally leave your mark. It might be limited in how much contact information you include but it can share your brand in a unique way.
The idea was developed by Mikey Burton in collaboration with Cranky Pressman.
You can create the design of your custom stamp and include your company name, logo, or even a scannable QR code.
Pros:
Easy to carry anywhere
Reusable
Cons:
Takes time to deliver (8-10 days)
Expensive
Has the potential to get lost or run out of ink
9. Silicon wristband business cards
Think of the Livestrong bands everyone used to wear. These silicon bands make a great alternative and freebie at events and conferences. You could put them in a bag full of marketing materials and print company information on them.
You could customize the color to your company logo and send people directly to your website or a landing page.
Here's a provider we found called Impressions ID.
Pros:
Can be produced in bulk
Reusable
Cons:
Bad for the environment
Can get lost or thrown away
The ink could smudge and become illegible
10. Conductive ink business cards
Believe it or not, there's an ink that can transmit electronic energy. When printed onto a card, it can share the contact information with a phone.

You can see an example below from Touchbase Technologies.
Pros:
Tap and share functionality
One card for each employee
Can be inexpensive (donating $25 to their crowdfunding platform gets you a set of 36 cards)
Cons:
11. Lego business cards
That's right, you can get your contact information printed onto a Lego figurine and distribute them to potential customers.

You're limited on space so if you want to share a lot of information it would be best to print a QR code on them.
Pros:
Cool way to wow your target audience
You can make the lego figurine look like you
Cons:
Bad for the environment (since they are made out of plastic)
Not reusable
Expensive to get multiple figurines for multiple employees
Delivery is more than 2 weeks
12. Plantable business cards
Trees make paper, everyone knows this. But did you know paper could make trees?
Plantable business cards are a great business card alternative that helps you make Earth a greener place.
We have Botanical Paperworks to thank for this invention.
Pros:
Eco-friendly
Good brand building


Cons:
Takes time to deliver (3-7 business days)
Not reusable
13. USB business cards
A USB business card is a great way to share your contact information.
You could print a QR code on a custom, blank USB and hand them out to people as you network. We recommend using Vistaprint because their service is widely available.
Pros:
Has a double use
Can be branded
Cons:
Expensive (considering mass production)
USBs are becoming less popular
14. Coaster business cards
This is a great option for restaurants and drinks companies. You can place your business's details on them with a custom and creative design that makes your brand memorable.
Thirsty's is a UK company that makes custom 'beer mats' for companies.
Pros:
Customizable card design
Multi-purpose


Cons:
Takes time to deliver (10 days)
You need to replace them regularly
Expensive at £80 for 50 coasters
15. Tools as business cards
Emphasize your company's product or service by printing your contact details on a tool that is relevant to your industry.

If you make cheese you could hand out mini cheese graters to your customers with your business information on them. Or if you sell bikes you could have your business card double as a bike toolkit. We'll leave the creative thinking to you.
Pros:
Durability creates a lasting brand impression
Can cleverly relate to your product and/or service
Cons:
Need to make many of them and replace them regularly
Expensive (since these are actual tools)
Takes time to deliver (anywhere between 10 days-3 weeks)
16. Cotton business cards
For those who prefer the tactile experience of physically handing out a business card, cotton business cards are a sustainable choice.
MOO creates premium quality business cards from cotton fabric.
Pros:
Quality business cards reflect a quality brand
Cost-effective for the material (a pack of 50 cards will cost you $30)
Cons:
Not reusable
Still causes waste
17. Spice sachet business cards
If you're in the food industry, you could print your logo and business details on spice packets. Just keep in mind, they'll be thrown away once used.
Pros:
Innovative marketing tactic
Can be related to your product
Cons:
One time use
Bad for the environment
Expensive (when you think about the volume you have to order)
18. Coin business cards
Coins are impractical business card alternatives but they're certainly memorable.
You can even have them inscribed with a QR code that links back to a webpage with all your contact information on it.
Here's where you can go if this is the business card alternative for you.
Pros:


Unique way to represent your brand
Can be customized
Cons:
Not reusable
Expensive, since they need to be produced in bulk
19. Sticker business cards
Using stickers for business cards is a fun and eye-catching way to promote your business or brand.
They can be easily customized with your branding and contact information and placed on items that you hand out at conferences and events.
Check out Stickers and That to find out more.
Pros:
More likely to be kept and used by the recipient compared to traditional business cards
Can be used for guerrilla marketing tactics such as sticking them in public places to increase brand visibility
Cons:
Not cost-effective
Bad for the environment
Could be considered vandalism if placed on walls, lamp posts, etc.
20. Fortune cookie business cards
Fun and functional, the fortune cookie holds a small slip of paper that you can print business information on.
Pros:
Makes for a fun brand experience


Cons:
The paper with your business card information could get lost
Limited shelf life
21. Bookmark business cards
Using bookmarks as business cards is a creative and unique way to promote your brand every time your prospect or customer uses it.
You can make them on Zazzle and because they're larger you can include all of your contact information and a QR code that takes people to custom landing pages. Use them at your next networking event as a way to stand out.

Pros:
Can be easily customized with your branding, messaging, and contact information
Provides value to potential customers by serving a functional purpose
Cons:
Not suitable for all types of businesses or industries
May not be cost-effective compared to traditional business cards
22. 3D business cards
With the use of 3D printing technology, businesses can create highly customized and intricate designs that potential customers will remember. Depending on the design you go for, it can give a sense of luxury to your potential customers.
Pros:
Interesting visuals help you capture and keep attention
Effectively shares relevant contact information
Cons:
Takes time to create and deliver
Expensive (when you factor in bulk production)
Not reusable
23. Matchbox business cards
Branded matchboxes can be used as business cards if you print the right information on them. Whenever someone goes to light a match they'll be reminded of you and your brand.

Check them out here.
Pros:
Interesting way to market your brand to potential customers
Multiple usage opportunities help familiarize prospects with your brand


Cons:
Bad for the environment
Disposable
24. Pocket square business cards
This one is for the luxury brands among us. If you're a high-end menswear brand you could use pocket squares as a way to further your company's name.

Here's a UK brand making this a reality: Contrado
Pros:
Reusable
Unique
Relevant for certain industries
Cons:
Expensive
Can't be used by all industries
25. Post-it notes business cards
You can make your business card functional by printing your information on post-it notes.
Pros:
Can create in bulk
Suitable for every industry
Multi-purpose
Cons:
Bad for the environment
Not reusable
What business card alternative is right for you?
With 25 business card alternatives to choose from you may be struggling to decide. Eliminate analysis paralysis by considering why you want a business card alternative in the first place.

Are you looking for a creative way to establish your brand? Then consider one of the alternatives that focus on getting your name out there such as coasters, edible business cards, or stickers.

Are you a large enterprise looking for a way to effectively and sustainably share employee details so that they can close more deals? Then you'll want a digital business card like Doorway.
You'll also want to consider how much budget you have to spend and how quickly you need them.

Landed on Doorway as your go-to business card alternative? You can get in touch here.