Doorway
Core Pricing
Elevate your corporate identity and streamline contact management with Core Tier, the perfect foundation for expanding your digital presence.

Kick off with 100 Cards
Unlock the power of digital networking.
Our Core Tier offers businesses a robust start with 100 digital business cards. Tailor your professional image, share contact details effortlessly, and make impactful connections within and beyond your network.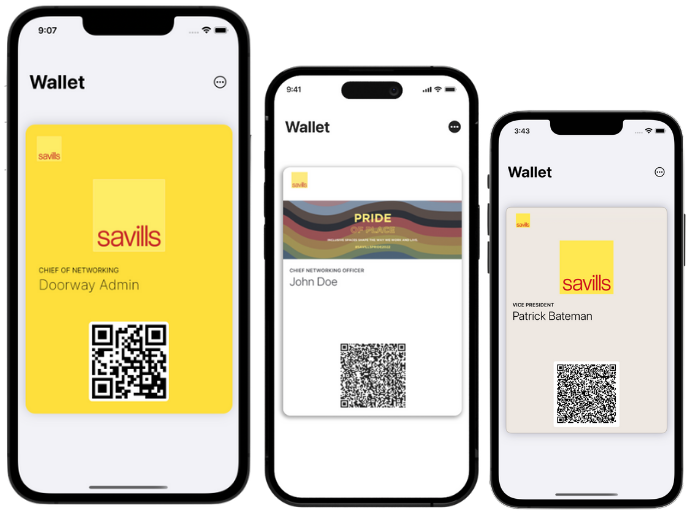 20 Trees Planted Per Month
Combine sustainability and networking.
Elevate your business's environmental impact with our Core Tier, wherein we plant 20 trees per month on behalf of your business.
Embrace a digital solution that not only enhances your corporate identity, but also contributes to a greener, more sustainable future. Join us in cultivating positive change with every digital business card.
1 Admin to Control Card Details:
Make business card management simple, with one dedicated admin.
This streamlined solution allows for easy customization, as well as accuracy and control of your team's identity management.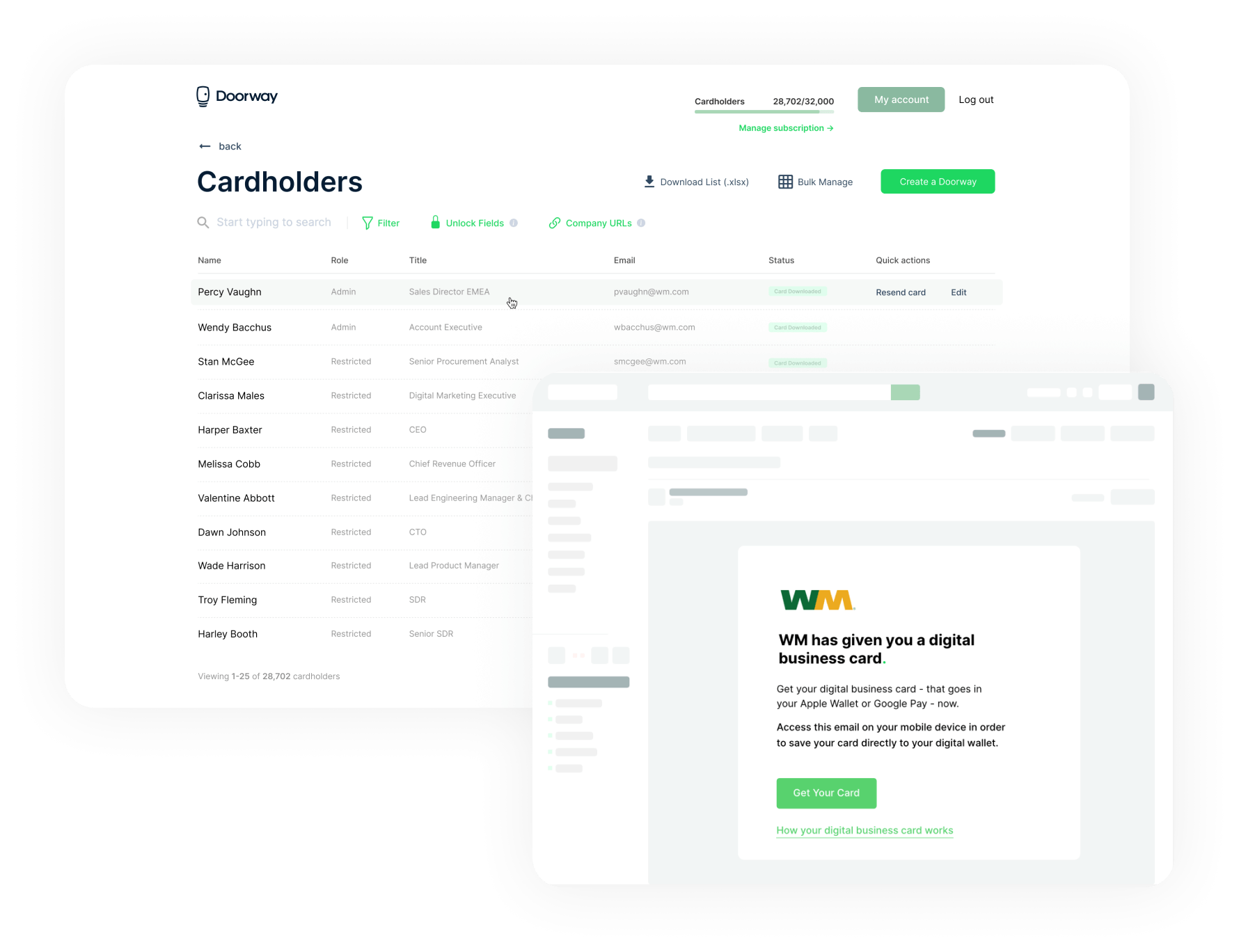 1 Design Template
The perfect foundation for effective and unified digital communication.

Start simple with one design template, ensuring a cohesive and professional digital presence.
Tailor your team's identity with ease, and benefit from a consistent and visually appealing representation across all your digital business cards.
Manage Cards via CSV Upload
Effortless card management.
Experience unparalleled ease in digital business card management with our Core Tier, allowing you to effortlessly handle cards in bulk through CSV upload.
Simplify the process of updating and organizing card details for your team, ensuring accuracy and efficiency. Elevate your control and streamline workflows, providing a seamless experience in managing digital business cards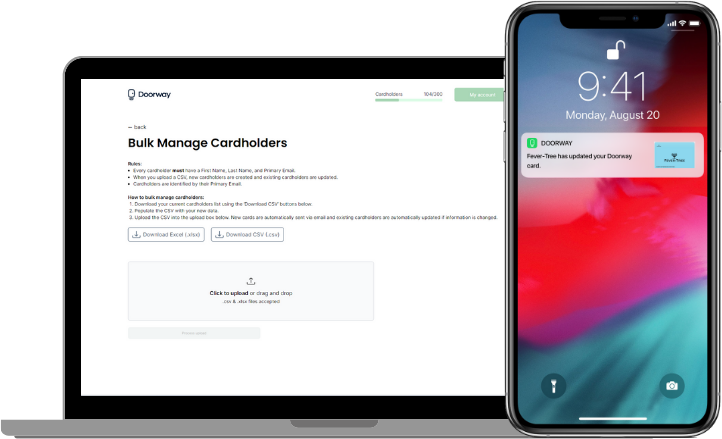 Cardholder Permissions
Ensure accuracy and up to date information with cardholder permissions.

Set permissions and allow employees to manage key details, from phone numbers to LinkedIn profiles.

Upgrade Options
Looking for even more features and benefits? Explore our Pricing page for additional customization, more cards, more designs, and dedicated support.
FAQ's
Answers to common questions.
Digital business cards are a more efficient and sustainable way to exchange contact information. They're used by both individuals and businesses globally because they provide a more engaging, cost-effective, and eco-friendly alternative to physical business cards.